What is Folium pX?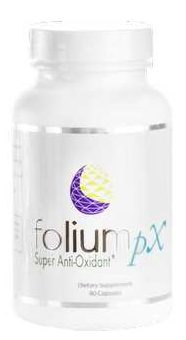 Folium pX, is an all-natural, liquid preparation created by master herbal scientists in a region of the former Soviet Union known for its excellence in alternative medicine. Our proprietary formula combines plants, herbs and flowers that contain powerful super-antioxidant oligomeric proanthocyanidans (OPCs) and a strong Oxygen Radical Absorbance Capacity (ORAC).
How Can You Benefit from Folium pX?
Folium pX was developed with the specific objective of inactivating free radicals as well as promoting the body's natural excretory and detoxification response to toxins and heavy metals. It acts as a total body cleanse, energy booster, immune system support, and helps remove excess radiation and toxins.
Folium pX is a dietary supplement and is not approved by the FDA for medical or health conditions.