Healthcare & Wellness Products
We have a great selection of products that help you to regain body and mind balance and to bring your living temple to it's highest level. Here are just a few highlights from our great selection.
What is Folium pX?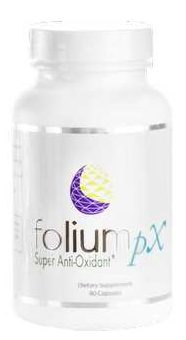 Folium pX, is an all-natural, liquid preparation created by master herbal scientists in a region of the former Soviet Union known for its excellence in alternative medicine. Our proprietary formula combines plants, herbs and flowers that contain powerful super-antioxidant oligomeric proanthocyanidans (OPCs) and a strong Oxygen Radical Absorbance Capacity (ORAC).
How Can You Benefit from Folium pX?
Folium pX was developed with the specific objective of inactivating free radicals as well as promoting the body's natural excretory and detoxification response to toxins and heavy metals. It acts as a total body cleanse, energy booster, immune system support, and helps remove excess radiation and toxins.
Folium pX is a dietary supplement and is not approved by the FDA for medical or health conditions.
Why Take Phytoplankton?
Phytoplankton is a super beneficial nutrient from the ocean that gives your body more residual energy – and it increases when you take it daily. Â Liquid Marine Phytoplankton is a densely nutritious and pristine source of EPA & DHA omega 3 essential fatty acids, Omega 6, 7 and 9 essential fatty acids, amino acids, enzymes, pigments and organically available minerals known to optimize brain and heart function while fully energizing and protecting every cell in your body.
Oceans Alive
Ocean's Alive is an original, live, whole, concentrated raw food requiring no refrigeration and comes packaged in 1 oz. cobalt blue glass bottles with droppers for easy dispensing. Oceans Alive contains a special species of Marine Phytoplankton that especially match our nutritional needs.
Oreganol P73 from North American Herb & Spice
 P73 is the only certified-wild Mediterranean oregano oil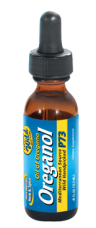 It is made by oregano experts from North American Herb & Spice, who first introduce edible oil of oregano to the North American market. Essential oil is made only from wild, mountain-grown Mediterranean oregano, free of all chemicals and pesticides to make it edible. It is also emulsified in carrier oil such as extra virgin olive oil. The only oregano used is the real, 100%-wild Mediterranean oregano, guaranteed to be handpicked in pristine and untarnished remote mountains. It is produced by old-fashioned steam distillation, using deep spring water also known for its high mineral content. There are no chemicals or solvents used in the extraction process.
Oreganol P73 is a specific combination of several high-grade medicinal wild oreganos. It has a high percentage of essential minerals such as calcium, magnesium, and zinc, which are absorbed from the mineral-rich soil that it grows in.
Oreganol P73 comes in oil and gelcap form, as well as in regular and super strength, which is three times stronger than the regular. It is available in .45 fl oz and 1 fl oz.
---
Wild Power Tea from North American Herb & Spice
 
Wild Power Tea is truly wild, handpicked from mineral rich soils and a non-GMO.
It is the rarest tea possible because it is all handpicked from remote regions in the wilderness. It is 100% wild. Wild Power Tea has a lovely taste comparable to a regular tea but it has caffeine at all.
---
ChagaBlack Tea from North American Herb & Spice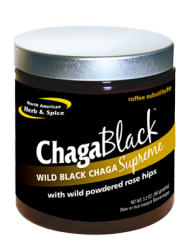 ChagaBlack tea is the original wild forest coffee substitute.
It is a nutritious special concentrate of wild black chaga plus wild rose hips and birch bark. It is more healthier than coffee since it's a potent source of antioxidants, an exceptionally high ORAC value. ChagaBlack tea is also a dense source of sterols, polyphenols, betulin, and betulinic acid, plus vitamin C from rose hips. It is a good source for essential trace minerals such as copper, iron, magnesium, and potassium, as well as B vitamins, especially pantothenic acid—the adrenal nourisher. ChagaBlack tea is also the top source of the potent antioxidant enzyme SOD (superoxide dismutase).
---
Chag-o-Charge Tea from North American Herb & Spice 
Chag-o-Charge Tea is a very rare, delicious wild chaga mushroom health drink which is made from wild raw white birch bark and organic purple maca root.
This special mushroom grows on wild birch trees and is a kind of hard growth. Unlike any other mushroom, this mushroom acts to heal the tree. Drink this for a better health because it is the top source of natural B vitamins plus the all-important antioxidant enzyme SOD. And also a natural source of beta glucan, minerals, and powerful plant sterols. Chag-o-Charge tea is a definite health drink like no other.
---
Mother Culture Probiotics
This is specially formulated plant based and food-grade probiotic suitable for human and animal consumption. Mother Culture Probiotics is produced using the premier quality seeds, proprietary formulas, and culturing process with beneficial and effective microorganisms which work to repopulate the body with healthy bacteria.
Used as a feed additive for animals and as a safe cleaner/sanitizer for livestock production areas. It replenishes intestinal flora to aid proper digestion.
---
Essential Wipes Tubes

Essential wipes are herbally infused portable towelettes with therapeutic essential oils that cleanse, soothe and refresh the skin. There are no additives and chemicals added, only pure and therapeutic grade essential oils which are safe and naturally hypoallergenic.
Only add little water to transform them into an aromatic towel that you will surely enjoy. These wipes are reusable, biodegradable and compostable. Perfect use for yoga, travelers, moms, outdoors people and any people on the go.
---
Palo Santo Anointing Oil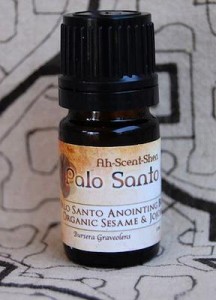 100% Palo Santo Essential Oil diluted in Organic Sesame Oil.
Palo Santo or "Holy Wood", is a mystical tree related to Frankincense and Myrrh that grows on the coast of South America. It is known as spiritual oil that is traditionally burned by Shamans for its cleansing and healing properties.
Palo Santo can help to strengthen the immune system, relieve stress, headaches, colds, flu, asthma, emotional pain and harmful energy. It is perfect for meditation, Â energy work and clearing the air of unpleasant smells or bad vibes while protecting your energy field and bringing in good luck.
---
Rosas 100% Pure Raw Hibiscus Concentrate &Â Raw Power Shot Probiotic Elixer
Rosas has crafted a variety of products for you to experience the benefits of organic, fair-trade Egyptian hibiscus, raw organic turmeric and raw organic ginger!
Make the base for your own refreshing, energizing beverages with Hibiscus Concentrate.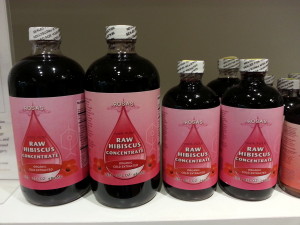 Raw Power Shot with a synergistic organic blend of hibiscus, ginger and turmeric.
---
Peppermint Crystal
All-natural and Organic Peppermint Oil in Crystal Form
Small crystals of pure organic peppermint oil, dissolve slowly in your mouth
Antiseptic for your throat, mouth, and gums.
Clearing for the throat, nose, and sinuses.
Many report relief from headaches, and congestion.
Refresh your mouth without an after taste, only pure mint!
Can be used dissolved in hot water- either for tea and/or inhaling.
A small piece goes a long way! A 1oz box will last for a few months!
---
doTERRA Oils ~ Essential Oils

Edible, Topical & Therapeutic Use
www.mydoterra.com/thelivingtemple
Essential Oils can be used for Internal use and in Raw Food Recipes, to Topical Use and Aromatherapy as well as for Therapeutic and Immune Boosting Remedies. There is a huge difference between Regular Commercial Oils and the doTERRA Certified Pure Therapeutic Grade Essential Oils. People use the oils for Stress, Muscle Pain, Asthma, Skin Disorders, Digestive Issues, Weight Loss and many other Symptoms & Conditions.
---
Foot Detox Blocks from Designed4Life
These natural Himalayan Salt Blocks help to cleanse your body in an easy, trouble-free and painless way.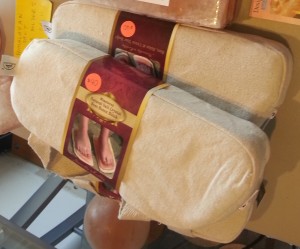 Here's how you use them. Warm the salt block in an oven (200 deg for 5 minutes) or microwave (30 sec), then place a towel on the floor and put the blocks side-by-side on top of the towel. Sit in a chair and rest your bare feet directly on the salt block.
15 minutes treatment is all that is needed. Repeat once each day as you like.
Learn more at Designed4LifeUSA.com
---
Himalayan Salt Air Inhaler from Himalayan Health
Made from Food Grade cermaic and glazed inside & out and filled with the best natural Himalayan salt. Easy to use and healthy.
   
---
Essential Oil Aromatherapy Inhalers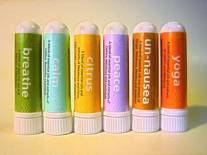 These are perfect to carry with you for aromatherapeutic benefits every day.
BREATHE – Melaleuca blend that supports respiratory wellness
CALM – Fragrant blend of Callitris, Boswellia and Lavandula
CITRUS – Sunny, uplifting blend of Melaleuca and Citrus
PEACE – Restful blend of Callitris, Melaleuca and Lavandula
YOGA – Meditative blend of Callitris and Melaleuca
UN-NAUSEA – Soothing blend of Zingiber, Melaleuca, Mentha and Anisatum (formerly "Travel")
Just open the top and breathe in the essential oil vapor to enjoy aromatherapy on the go. Read more at plantextractsinc.com.
---
Food Grade Hydrogen Peroxide
Visit our store to learn more about our top quality food grade hydrogen peroxide and how to use it for better health and wellness.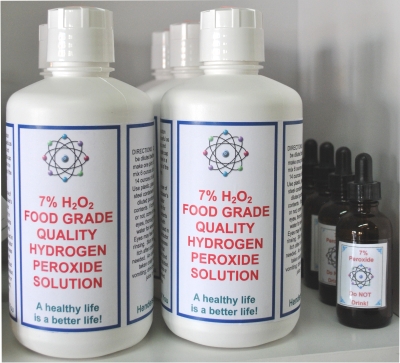 ---
Organic Essential Oxygen+ Brushing Rinse by Raw Essentials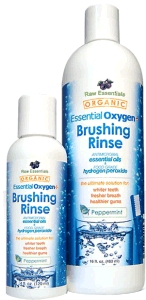 It contains Food Grade Hydrogen Peroxide, Organic Antimicrobial Essential Oils, Organic Peppermint Oil.
Use it for Pockets, Receding Gums, Tooth Sensitivity, Morning Mouth, Cold Sores, and Tarter.
In 1413, four French perfumers by day, thieves by night, robbed plague victims yet never contracted the deadly infection. The thieves remained healthy by placing handkerchiefs soaked with a potent alchemy of essential oils over their nose and mouth. Upon their arrest, the Magistrate granted them leniency in exchange for their secret formula. Today Raw Essentials brings you this same powerful blend for your oral health and beauty.
NEW! – Essential Oxygen Food Grade Hydrogen Peroxid Soluton (3% usp) Antiseptic
We also have the new hydrogen peroxide spray from Raw Essentials.  Several size dispensers are available.
Learn more at www.rawessentials.com
---
PristineHydro ElectrolyteBalance™
The Standard For Optimal pH Balance Magnesium Bicarbonate
ElectrolyteBalance™ is Magnesium, Calcium, Sodium, and Potassium Bicarbonate. This unique formula is achieved through a patented technology that re-creates the optimum circumstances that nature uses to properly prepare bio-available Bicarbonate Salts
ElectrolyteBalance™ is natures way to neutralize acids and balance the pH of the body to a healthy 7.0. It effectively replenishes Magnesium Bicarbonate reserves; it facilitates the voltage-gated Calcium, Sodium, and Potassium Bicarbonate ion channels.
This protects cells from heavy metal poisoning, such as aluminum, mercury, lead, cadmium, and fluoride. It helps with insomnia and headaches and decreases inflammation, increases memory, focus, and deep relaxation.
---
LifeGive – HHI-Zyme Digestive Enzymes
From Hippocrates Health Institute, their most improved, time-tested formula. Provides essential nutrients, vitamins, minerials and enzymes to enhance digestion of food. may help increase the electromagnetic frequency around the cell and fight off free radical damage, which is the cause of disease and aging. The food and Drug Administration has not evaluated these statements. This product is not intended to diagnose, treat cure or prevent any disease.
---
Shilajit Powder from GC4Health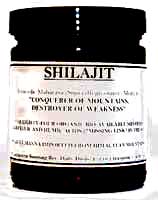 SHILAJIT is ancient mineralized soil full of life force harvested in the Himalayan Mountains at an elevation of 8,000 to 13,000 feet during the warm season.
An abundance of microbial life feeding on ancient flora, fauna, and rock creates this amazing panacea. The high mineral content, 84 organic minerals or more and endocrine regulating properties (adaptogens) of Shilajit is excellent for conditions such as: Diabetes, Fibromyalgia, Neurological Damage, Nutritional Deficiencies, Calcification of Tissue and Pineal Gland, Heavy Metal Toxicity, Fluorosis (toothpaste, tap water, store bought vegetables, etc.), Immune Suppression, Consciousness Deficiencies, Impotence, Depression, Arthritis, Irregular Blood Pressure, Kidney Stones, Aging, Obesity, and more.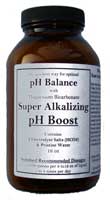 Super Alkalizing pH BOOST
Designed to alkalize the body and balance the pH safely, quickly and effectively. It contains the 4 essential salt minerals in proper proportion for today's acidified body: 85% Magnesium, 5% Calcium, 5% Sodium, 5% Potassium; all in liquid bicarbonate format to maximize absorption and utility. Calcium and magnesium bicarbonate are only found in liquid form!
When pH (potential hydrogen) is alkaline with a pH between 7.0 and 7.4 a foundation is present to support all other bodily functions. When pH is below 7.0 (Acidic) from pollution and mineral depleted soil, disease and imbalance is the result.
Essential Microbes Probiotics
Specially formulated food grade probiotic suitable for people and animals. Made using the highest quality seeds, proprietary formulas and culturing process. SCD EM Food Grade™ brings beneficial and effective microorganisms that work to rebuild your body's internal ecology.
---
SON Formula – Amino Acid Supplements
Do you need more protein in your diet?
Are you vegan or trying to reduce consumption of animal derived products?
SON Formula is a dietary protein substitute which includes MAP Master Amino Acid Pattern ® – a special group of essential amino acids in a very pure and crystalline form. It's 100% natural and aminal free, vegan supplement.
Learn more at sonformula.com.
---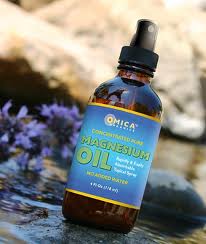 Omica Health  – Magnesium Oil
Rapidly and easily absorbed into your body as a topical spray. Â It's 100% pure from Ancient Ocean Minerals with 29% concentrated magnesium chloride.
This Topical Spray combines highly-concentrated Magnesium Chloride (sourced from Ancient Inland Pure Ocean Minerals) with Preservative-Free Aloe Vera, which supports easy and rapid absorption by the skin.
---
Enviro Products – Premium shower filters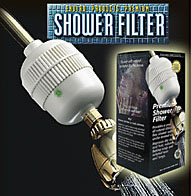 It's easy to remove chlorine from your shower and your body.  Just unscrew your old showhead and replace it with this premium shower filter.  You'll have smoother skin, softer hair, and you'll be avoiding harmful chlorine.
How? A patented mixture of zinc and copper called KDF-55, plus crystal quartz, converts chlorine into zinc chloride. Zinc is considered to be helpful in alleviating dandruff and is used in anti-dandruff shampoos. Unlike carbon, KDF stands up to hot water and is very effective in filtering out chlorine, odors and dirt particles. KDF possesses strong bacteriostatic character, inhibiting the growth of bacteria, fungus, algae and mildew. The Premium Shower Filter contains 16 oz. of KDF and 2 oz. of crystal Quartz for enhanced performance and natural water softening.
---